We are always grateful for your help.
It's almost time for the Loy Krathong Festival.
As you visit our cafe in this period during the festivals, we give you inconvenience…
We feel that we are sorry.
In order to avoid confusion this year, we will establish the following special measures.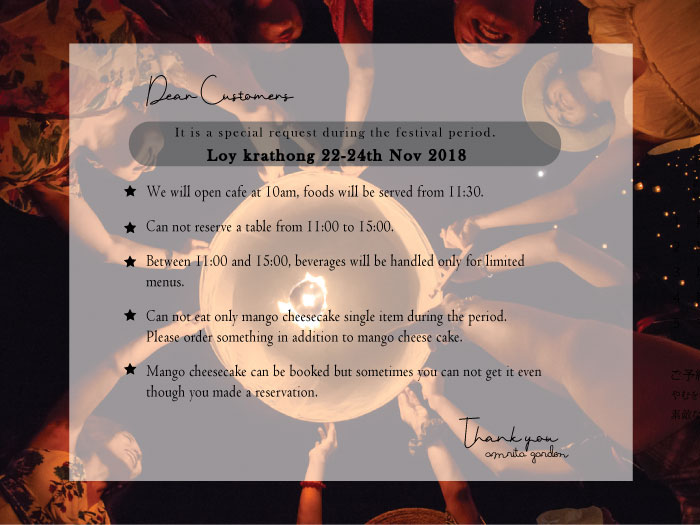 もうすぐロイクラトンとなりました。
チェンマイの街も少しずつ装飾が施され、いつもと違うお祭りの雰囲気となってきております。
さて、例年、この期間にギューっとご来店が集中するため、カフェのオペレーションが追い付かずご迷惑をおかけしております。
私共としましては、出来るだけ多くの皆さんに素敵なロイクラトンをお楽しみ頂ける様、期間中(11月22日から24日まで)営業時間を拡張し、また混雑時間のメニューを一部制限することで対応したいと考えております。
なにとぞ、ご理解ご協力賜ります様、よろしくお願い申し上げます。