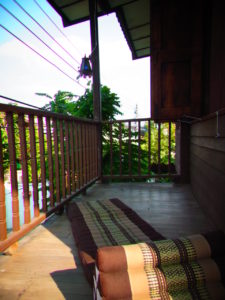 due to covid-19, no acomodation for a while.
Amrita Garden is a lovely, traditional Thai teakwood home that is beautifully decorated. It is two-stories tall.
The first floor has a cafe, kitchen, two restrooms (one includes a shower with hot water). Outside there is a wooden deck with tables and chairs, a balcony and a hammock.
On the second floor there are two spacious guestrooms, with high-ceilings, lots of windows and plenty of storage room for your belongings. One bedroom has a large king bed and the other comes with 2 twin beds. All beds have mosquito netting. There is also a common area with seating and a balcony area with seating. For your convenience the indoor common area has a kettle, coffee machine, toaster oven, microwave oven, rice-cooker and mini fridge for your use.
Check out is 12:00 pm and check in is 3:00 pm.
We receive guests checking in or checking out from 9:00 am to 9:00 pm. In the case that a guest needs to check in or out outside these hours there is a charge of 200 baht.
The airport taxi costs 150 baht from Chiang Mai airport to our guesthouse, Amrita Garden.
Tell the taxi driver, "Soi 5 Samlan Road ".
Breakfast isn't offered but there are plenty of options very nearby. There are many restaurants, food stands and a 7-Eleven located 50 m down the road.
For lunch or dinner you can enjoy our vegan, macrobiotic lunch set or choose from a range of healthy meals options on our menu. Don't forget, we serve drinks and healthy sweets too!
We hope you have a wonderful time in Chiang Mai and a peaceful stay at our guesthouse. We look forward to meeting you! Thank you in advance.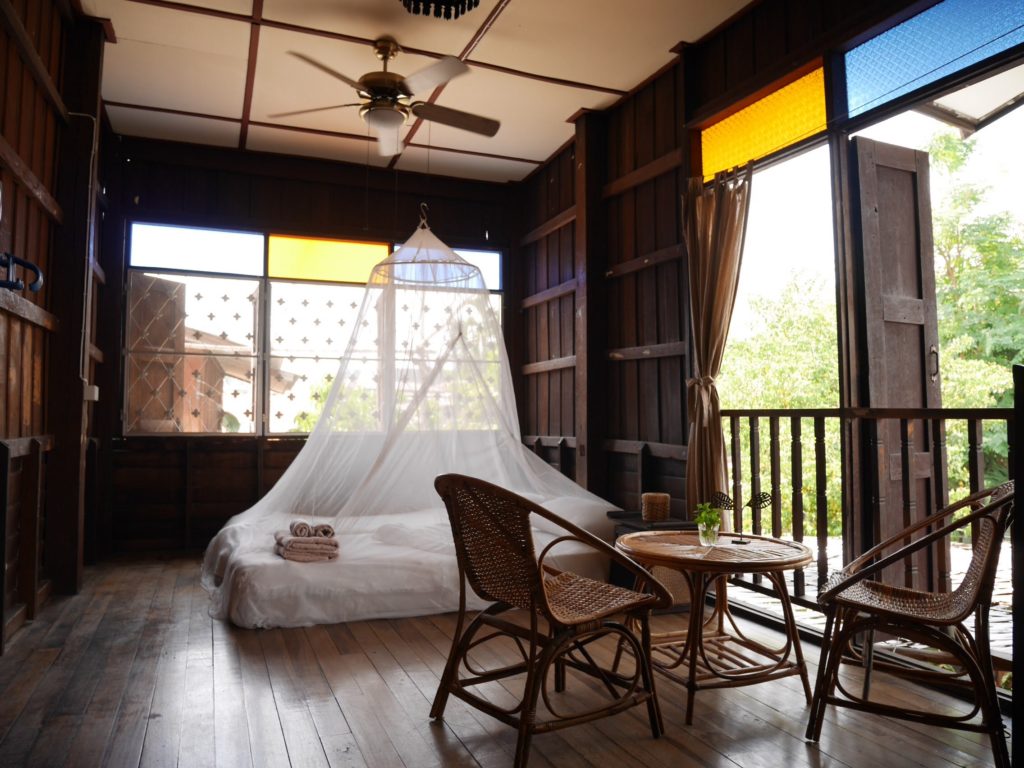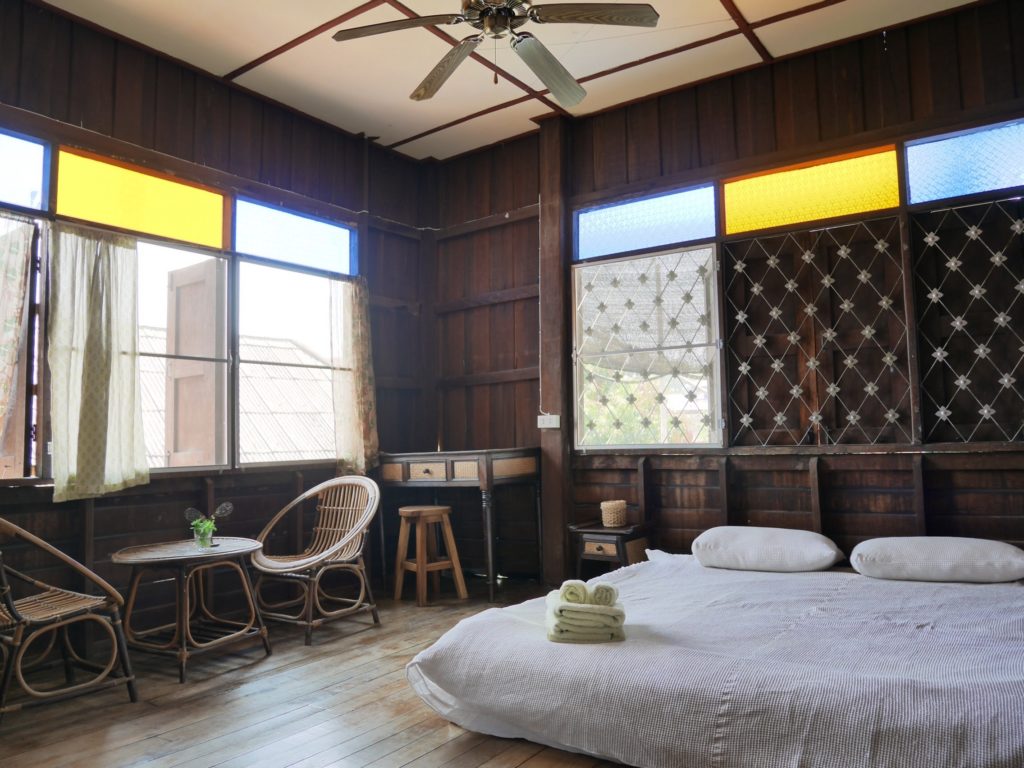 Facilities
1F
Cafe,Kitchen,Shared shower room,Shared toilet,Hammock,Washing machine (@30b)
2F
2 Guest room (Twin room/King bed room),Hair dryer,Balcony,common space(Refrigerated,Coffee maker,Microwave oven,Toaster,Electric pot)
Check-in
15:00 – 21:00
Checkout
12:00
Check in or out outside these hours
200 baht
Room rate
(living room & 2 bed room)
until 5 nights
1,000Baht/night : low season(Mar to Oct), @1,200Baht : high season(Nov to Feb)
One week
(6 nights)
5,000b (840b/night) : low season only
Two weeks
(13 nights)
10.000b (770b/night): low season only
min 1 to 6 peasons cann stay 🙂
※ In addition, when it is two or more people stay at the room, costs the expenses for lighting and fuel less than daily @100b(@200b on high season).
We perform the adjustment of the days by the per diem calculation in the adaptation rate.
Cancellation of a discounted stay (if the conditions for which the discount is applied are not met) are calculated from the regular rate.
[[[ cancel policy ]]] 
0-1 day before 100%, 2-5 days before 50%, 6-15 days before 30%, 16-30 days before 10%